One in ten adults between the ages of 20 and 79 live with diabetes  — close to 537 million people worldwide. According to the World Health Organisation, about a third of them have a complication known as diabetic retinopathy (DR).
DR is one of the so-called 'BIG 3' main causes of irreversible blindness, which also include glaucoma and age-related macular degeneration.
Around 80% of diabetes patients will develop DR at some point in their life. That makes it a leading cause of preventable vision loss and even blindness among working-age adults.
Once DR progresses, options like ocular drug injection or laser treatment can prevent vision impairment, but timing is critical. Identifying DR as early as possible and addressing it before it causes severe damage to the retina directly impacts successful treatment.
The problem, however, is that DR doesn't display overt symptoms in the early stages. Therefore, many healthcare systems offer retinal screening for diabetic patients by ophthalmologists to identify those who need treatment.
But screening facilities tend to be few and far between. Waiting lists can be long, and there are other barriers that make screening difficult to obtain:
Poor coordination between practitioners
Lack of patient awareness
Discomfort for the patient caused by dilation of the pupil
Forewarned is forearmed
Rates of progression in DR can vary, so patients with confirmed diagnoses need to be kept under regular observation by their doctors.
An ophthalmologist typically assesses a DR patient every three to six months before deciding on a treatment. For diabetes patients who haven't been diagnosed with DR, studies have concluded that the optimal screening interval for catching it at an early stage is between one and two years.
The aim of screening is to refer patients before they have advanced DR so that treatment can be started before their vision is impaired. Early screening is estimated to reduce the risk of vision loss by around 95%.
With the current barriers to regular retinal screening, many physicians will struggle to achieve that outcome.
Enhancing retinal screening with AI
The number of people with diabetes is forecast to reach 784 million by 2045, so the number of diabetic retinopathy patients is set to increase too. At current onset rates, more than 234 million people will have the complication by mid-century.
To meet that surging requirement, the current barriers to regular retinal screening have to be overcome.
The MONA AI-based system of automated retinal screening is designed to simplify the process. It helps detect DR early by scanning images of the retina for signs of DR-related damage. No specialized training is needed and the screening could be done without appointment.
MONA is compatible with most of the non-mydriatic fundus cameras on the market. It takes about an hour of training for a nurse or a technician to take retinal pictures and upload them to the MONA cloud. Analysis happens in seconds, and a report is sent directly to the ophthalmologist for review. 
MONA DR aims to improve access to screening and facilitate faster treatment, helping reduce the global burden of vision loss. Contact us today if you'd like to learn more about how MONA works.
Close
Impact on
patients
Diabetic retinopathy is the number one cause of blindness amongst working age adults.
People with diabetes need to have an annual examination in order to identify DR at an early stage. Patients diagnosed with DR need regular screening to track the progress of the disease.
MONA lets you have a regular eye exam without waitlists or physical discomfort.
In minutes your doctor will tell you if you need further evaluation or if you can wait for your next annual exam.
Close
Impact on
medical experts
Ophthalmologists can use MONA to improve patient workflow. A technician can capture retinal images and in 3 minutes you will know if the patient needs further care. Less time spent on diagnosis frees up time for more complex treatments and procedures. Patients will be more satisfied and likely to share positive experiences across their personal networks.
Diabetologists and endocrinologists can use MONA to add eye care to their patient evaluations. An automated 3-minute process means patients leave reassured — or with a referral to an ophthalmologist.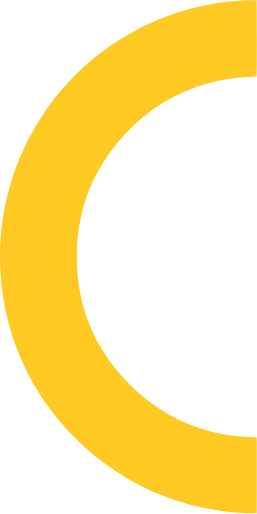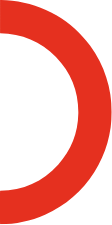 Close
The issue
With an ageing global population, eye disease is on the rise and demand for eye health services is increasing. 
A 2020 study published in The Lancet found that diabetic retinopathy was a leading cause of blindness in those aged 50 years and older.
The good news is that DR can be prevented and treated.
But there are barriers that need to be overcome:
Only specialists can diagnose
Current screening methods require analysis by a specialist to make a diagnosis and confirm which stage of DR has been reached.
Waiting lists are long
With only a limited number of specialists in any location, there can be a long wait for an appointment.
Screening can be unpleasant
Current techniques for retinal screening are time-consuming and physically uncomfortable.